House Cleaning Service in Baltimore
Get a free quote for your professional house cleaning service in Baltimore MD and surrounding area
Professional House Cleaning Service in Baltimore.
Make Easy Maid house cleaning service is a top rated home cleaning service by professional and well trained cleaner. 
"Make Easy Maid" has been delivering a reliable, efficient, and trustworthy cleaning service for more than 15 years.
Our expert staff go above and beyond to deliver sparkling results and our rigorous training ensures that your home is always treated with professionalism and respect.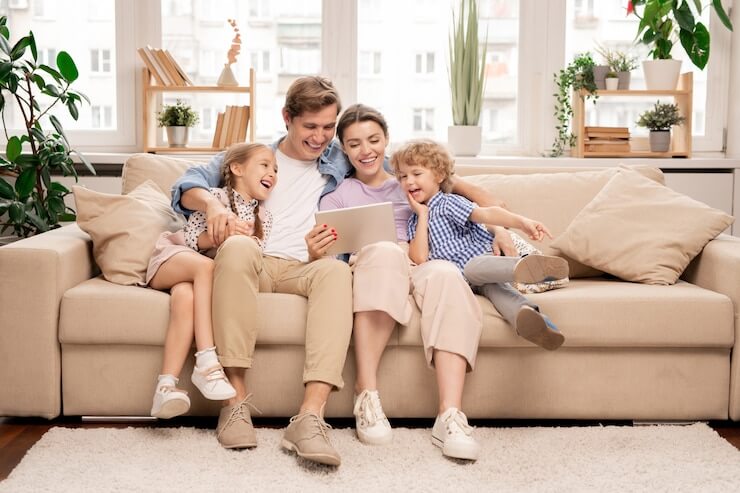 Why Choose Make Easy Maid?
Our Happy Customer Feedback
Great service professional decent, really knowledgeable reasonable price. I will use Make Easy Maid Service for my future needs!
I brought Make Easy Maid to clean the inside and outside walls of the house. The weather was bad but they worked hard to get the job done! The work was very high quality and the price was fair. Thanks !!
The whole work process from start to finish was brilliant. A very good and well organized operation. They are polite and hardworking. The finished look is perfect. Recommend Make Easy Completely. Thanks to everyone involved with Make Easy Maid service.
Casey Anderson
2021-11-16
Very good quality of work!!!! Very friendly!!! I was comfortable around them the whole time !!! They put in alot of work!! I would recommend to anyone
Make Easy Maid really lived up to their name. Having them come out and clean my condo was so easy. They showed up on time and did a wonderful job. I've used other cleaning services in the past but they have never done a job like this. The whole place was truly spotless. If you're looking for a great maid service you should really consider Make Easy Maid. They really impressed me and I'm sure that no matter what kind of cleaning job you need done, they can handle it.
Richard Ordonez
2021-07-06
I'm glad that I decided to go with Make Easy Maid. I used them for the first time last week and I was very satisfied with the way my house looked when they were done. I genuinely look forward to my next appointment with them. They were on time, friendly, and my house was absolutely spotless. I'm happy to recommend them. I couldn't be a more satisfied customer. I'm so glad I decided to give their services a try.
Warren Burnett
2021-06-29
I just had the best experience with Make Easy Maid. They were wonderful. The attention to detail is fantastic and I'm so happy with the results. I have used other cleaning services in the past but they don't even compare to this experience. They really went the extra mile to make sure my home waas spotless. I just wanted to take a second to share what a truly exceptional experience this was. I will happily use them again.
Gerald Watkins
2021-06-22
This is the first time I've had a professional come do a house cleaning for me but it won't be the last. Make Easy Maid did a wonderful job. They were on time, hard working, and very efficient. My house was thoroughly cleaned from top to bottom. They were never in the way and really paid attention to detail. I had a pretty basic cleaning that I needed done and just didn't have the time to do it myself but this company did such an amazing job I am definitely going to start using them regularly.
I've never used a maid service before but needed someone to come in and clean up an apartment after move out in order to get my deposit back. This company was amazing. The minute they arrived they got straight to work. I had some things I needed them to do specifically and they were happy to accommodate. The cleaning was so through that even I was surprised at the results. This company is honest, hard working, and has wonderful employees. I recommend them and their services so highly.
Charles Stouffer
2021-06-16
I recently hosted a baby shower in my home and when the guests left it was a huge mess that quite frankly I just didn't want to deal with. I decided to go with a cleaning service to make my life a little easier. Make Easy Maid came up online while I was searching and I needed someone to come out quickly so I decided to give them a call. They were so nice over the phone and sent someone out the next day. Obviously, after having a party, cleaning my house was a big job but this company was on top of everything. They made sure that everything was spotless and did things exactly the way I specified. When they were done you would never know that there was a party in my house only a few days before. Everything was spotless. I just wanted to recommend this company to anyone who is looking for cleaning services and say thank you for the wonderful work that was done on my home.
Get a Free Quote by Calling (410) 210-8794
What are the 5 main benefits of house cleaning services?
House cleaning services can offer many benefits, but here are five of the main ones:
Saves Time and Energy: Hiring a professional cleaning service can save you a lot of time and energy that you would otherwise spend cleaning your home. With a cleaning service, you can focus on other important tasks or enjoy some leisure time without worrying about cleaning.

A Healthier Home: A professional cleaning service can provide a deep and thorough cleaning, which can help to eliminate allergens, dust, and other harmful particles from your home. This can help to create a healthier living environment for you and your family.

Consistent Cleaning: With a cleaning service, you can establish a regular cleaning schedule, which can help to maintain a consistent level of cleanliness in your home. This can be especially helpful for busy households where cleaning can easily fall to the bottom of the to-do list.

Professional Results: Professional cleaning services have the experience, equipment, and cleaning solutions necessary to achieve a high level of cleanliness in your home. They can clean hard-to-reach areas, remove stubborn stains and grime, and leave your home looking and smelling fresh.

Peace of Mind: Knowing that your home is being cleaned by professionals can provide a sense of relief and peace of mind. You can trust that your home is in good hands and that the cleaning will be done to a high standard, giving you one less thing to worry about.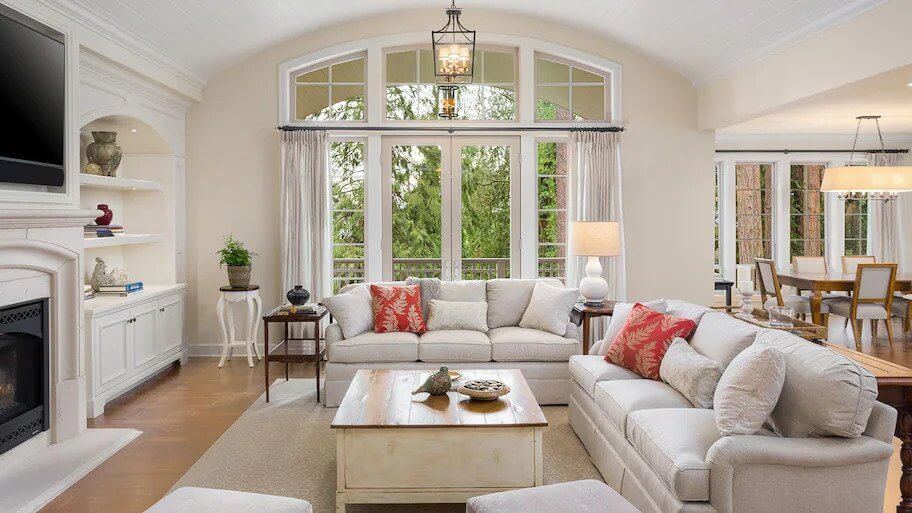 Get a Free quote for your house cleaning service
Bedrooms
Living Rooms
Kitchens
Bathrooms
TV/Accessories
Shelves
Picture Frames
Tables
Chairs
Return Supplies
Above Refrigerator
Blinds
Lamps Lighting
Turn off Lights
Vents
Fans
Window Sills
Kitchen Counters
Kitchen Cabinets
Refrigerator Sides
Table Tops
Bathroom Counters
Bathroom Shelves
Shower Caddys
Trash Cans
Shower Doors
Stove Tops
Toilets Behind
Bathtubs/Showers
Bathroom Tiles
Microwave
Toaster
AC Units
Behind the Stove
Kitchen Sinks
Bathroom Sinks
Return Mats
Items on Shelves
Behind Wall Units
Dishwasher
Make Beds
Vacuum Carpets
Straighten Up
Door Frames
Trashcan Liners
Edging on Couch
Swiffer
Laundry (extra)
Inside cabinets (extra)
Inside refrig. (extra)
Inside oven (extra)
Plus more!